Welcome
Sugar Swing believes in having fun. We hold in high regard good swing music, a supportive community, caring social event organizers, and helpful, skilled instructors to further our students. We believe that everyone can dance, regardless of partner, age, gender, physique, and appearance. Socializing and community is integral to who we are, and we believe dancing should perfectly combine incredible music, art, and a fun atmosphere!
We bring people together by offering classes and events. We involve the public by frequently performing and teaching outside of our ballroom's walls. Our services provide a platform for both artistic expression and social gathering. Everything we do centers around an enjoyable, inspiring experience!
The Sugar Foot Ballroom is Sugar Swing's ballroom! We are excited to have a permanent space for the club, and we look forward to keeping this vision with the many new dance forms we will offer.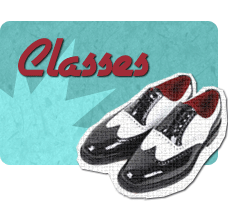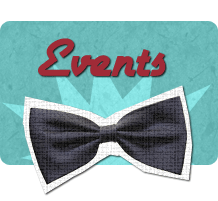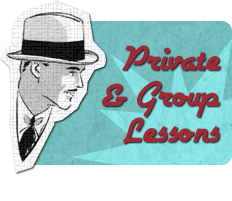 We offer weekly dance lessons in a variety of dances, and we host a popular dance event every Saturday night. Our specialty is swing dance, especially Jive, Lindy Hop, Balboa, and Charleston. We offer Vernacular Jazz and Tap under the Sugar Swing umbrella too. Also we are expanding our offering of dance forms under our Sugar Foot Ballroom name while keep our same values. Under that name, we now have African, Tap, Blues, Ballroom, and Contemporary classes & events!