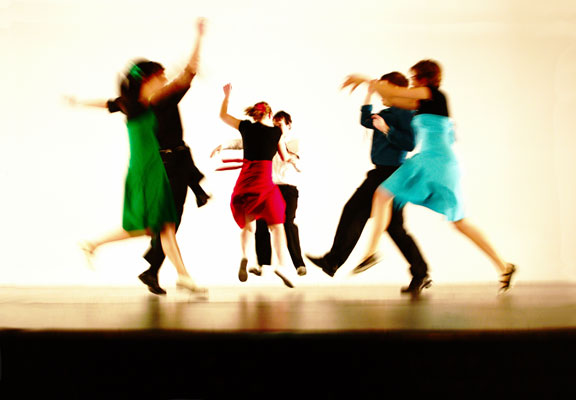 Code: "AccompliceMarch"
Discount: 30% off March through May classes for both you and a friend to take any class!
1. Must have taken a class series from Sugar Swing prior.
2. You may take a class different than your friend.
3. Discount drops to 15% on April 1 and null on June 1, 2010.
4. Becomes void if friend doesn't register or pay.
5. Register online or via phone.
B. If you haven't taken classes with us yet in 2010, here's a pleasant surprise.

Code: "March30"
Discount: 30% off March through May classes.
1. Must have taken a class series from Sugar Swing prior.
2. Must not have taken a class from Sugar Swing in 2010.
3. Discount drops to 15% on April 1 and null on June 1, 2010.
4. Register online or via phone.
C. Group Discounts. The more the merrier! Check it out: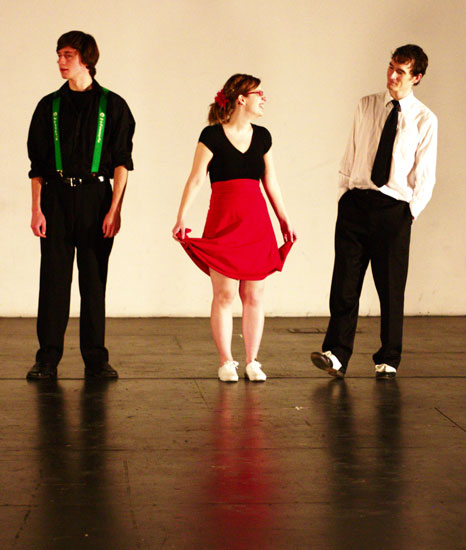 Code: "Group3" = 10% off with a 3 person group.
Code: "Group4" = 15% off with a 4 person group.
Code: "Group5" = 20% off with a 5 person group.
Code: "Group6" = 25% off with a 6+ person group.
1. Group leader gets a free membership!
2. Applicable to level 1 classes only.
3. Please specify group leader or group name when registering.
4. Register online or via phone.
D. Get an easy 10% off from a mere survey!
Code: Obtain by completing the survey at
www.sugarswing.com/survey.html
Discount: 10% off any class series.
Register online or via phone.
Spring Workshop
It's been awhile since our last workshop in October, but wait no more! Hosted by Swing-Out Edmonton with help from Sugar Swing, the workshop will be held April 30 to May 2, 2010. This is going to be a very exciting event featuring two sets of instructors: Lucy Falkner and Mark Kihara, along with Bethany Powell and Stefan Durham!
The workshop will have two tracks, intermediate and advanced. Also, there will be an airsteps class. We are also planning to have a very, very, very cool live band from Carstairs... but I can't announce that just yet. What makes this workshop even more exciting is that Swing-Out Edmonton has decided to generously subsidize the workshop. Whereas the usual fee would be over 140 dollars, the price is looking to be in the 80-100 dollar range.
Classes
Jitterbug Swing, pt C
Mon, Mar 22. 6:30 - 7:45
Strathcona Hall, 10139-87 Ave
Learn more swing dancing! This is your chance. If you've taken some dance before, or completed either parts A or B, then this class is for YOU. We continue with Lindy Hop, and mix in a little Charleston... it's a related and exciting dance you're sure to love!

Jitterbug Swing 1
Mon, Mar 22. 8:00 - 9:15
Strathcona Hall, 10139-87 Ave
Enjoy a night out by taking a swing dance class from Sugar Swing. It all starts with part A, 4 weeks, StartingTonight. But why not multiply your savings and your fun and sign up for all 3 parts/12 weeks, starting now!
Sweetheart Swing
Wed, Mar 24. 6:30 - 7:45
Strathcona Hall,10139-87 Ave
A truly fun way to enjoy your partner for 6 weeks! Sweetheart Swing covers 2-3 classes on 6-count Lindy (what people call Jive) and 3-4 classes on Lindy Hop - the cool swing dance you see in all the movies, and shows like "So You Think You Can Dance". Sure to be a blast! $

Swingin' Soul Food
Wed, Mar 24. 8:00 - 9:15
Strathcona Hall, 10139-87 Ave
Satisfy your craving for sweet moves, cool blues, and hot soul! Julie and Birkley have an exciting 4-wk series lined up.
1. How to Please Your Partner in 101 Ways.
2. Soulful Swing Dancing
3. Crowd Pleasers
4. Fun & Funky Times

Hellzapoppin Madness!
Thu, Mar 25. 6:30 - 7:30.
McKernan Hall, 11341-78 Ave
Hit the high note with a crazy awesome Hellzapoppin-inspired Lindy 3 class! Just take a look at the class list and drool:
1. Hellzapoppin' Swing-Outs
2. Frankie's Favourites circa 1940
3. Hellzapoppin' Moves
4. A Day at the Races pt1 (inspired Breaks, Spins, and Variations!)
5. A Day at the Races pt2 NOTE: this class is 5 weeks, 1hr per class.
X-PLEX (Prairie Lindy Exchange)
Saskatoon welcomes back the roaming Prairie Lindy Exchange for its 10th edition, X-PLEX, March 12-14, 2010! It's gonna be X-citing, X-hilarating, and X-traordinary! With three days of dancing and activities, two great bands, late nights, and competitions, you won't want to miss it!
A little history about PLEX:
The first Prairie Lindy Exchange (Plex) arrived in Saskatoon from March 11-13, 2005. Soon after, the roaming Lindy Exchange tradition began. Held twice a year (or thereabouts), Plex has also taken place in Calgary, Edmonton, Winnipeg and Minneapolis. Plex 10 will return to Saskatoon for Plex's five year anniversary in March 2010.
Prairie Lindy Exchanges have the reputation for being social exchanges filled with good fun, good times, good dancing and good friends. The Sunday latenights are rumoured to be worth the price of admission alone. Plex started out of the need to bring the prairie lindy scenes together. Since then, Plexes have drawn dancers from all over North America and as far away as Australia.
X-PLEX Home Page
X-PLEX Facebook Group
Edmonton Goes to PLEX Facebook Group
Dance Mosaic
Now at 7:30pm every Thursday!
Dance Mosaic is our Thursday Night Swing dance, featuring music and instruction. Admission is only $5, which includes a 30 minute beg-int.-to-int. lesson and dancing until 10:30pm.
We've looked at Dance Mosaic's late start time and decided it would be better to make the class prior 1hr, and to bump down the time. Now things will start at a convenient 7:30pm, which will allow more energy in the room, good dancing, and you can still go home at a decent hour!
When: Every Thursday night, 8pm-10:30pm
(lesson at ~8:10pm)
Where: McKernan Hall, 11341 78 Ave.
1. Intermediate Lesson. Great deal for just 5 dollars!
2. Hang out with instructors! Many instructors and performance members hang out here!
3. More dancing and practice! 'Nuff said.
Sugar Foot Stomp!
Our weekly Saturday night swing dance, Sugar Foot Stomp, happens pretty much every Saturday! Every dance features a lesson and music by our local DJs and Instructors, it's a great way to spend a Saturday Night! Our first Saturday Night dance of the year will be located at Pleasantview Hall! See you there!
In January, the Sugar Foot Stomp will rotate between Pleasantview and Orange Hall. This will be somewhat confusing switching between the two, but that is necessary to have more SPACE. As a prewarning, always CHECK THE WEB before going!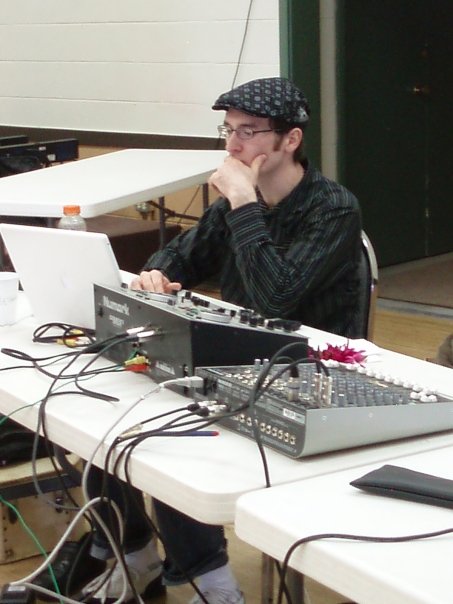 Doors at 8pm, Lesson starts at 8:15pm. From 9pm-midnight, we dance!
Pleasantview Location
Address: 10860-57 Ave
When: Saturday, March 13, 27, April 10, 24
Orange Hall Location
Address: 10335-84 Ave
When: Saturday, March 20, April 3, 17
Incredible People
We would like to thank our awesome volunteers that assisted us at the dances in February. Apologies if we missed someone!
Emma Vetsch
Jim Harrott
Laura Monerris
Gisele
David Rumer
Kamyar Pooyeh
Daniel Jackson
Mike and Tobey Morris


Krystal Moss
Tom Stefanyk
Jim Muirheard
Gary O'Neill
Louis Rowe
Harrison Ayre
Jason Kiraly

Getting Connected
Join us on Facebook for regular updates of events and classes! As well, we have a comprehensive calendar on the Sugar Swing website that has everything nicely laid out.



Happy Dancing!
Birkley Wisniewski, Editor
The Sugar Swing Dance Club